Save Time and Money with College Courses from Sophia
The Art Institute of Dallas has teamed up with Sophia to help you complete your degree potentially more quickly and affordably. We're excited to work with Sophia in an effort to provide more flexible opportunities for you to earn college credit.

The Art Institutes system of schools is offering the Art Grant: For every 12 credits earned (with continuous enrollment and other eligibility criteria met), you earn the grant (a tuition credit applied during the next successive academic quarter). Students who earn their first 12-90 credits at an Art Institutes school will earn the grant at up to 13% of tuition cost. Students who earn 91-180 credits will earn the grant at up to 23% of tuition cost; bachelor's degree candidates can thereby earn an average of up to 18% of their tuition cost.*

*based on tuition as of September 2019.

Financial Aid available to those who qualify.

Contact Us!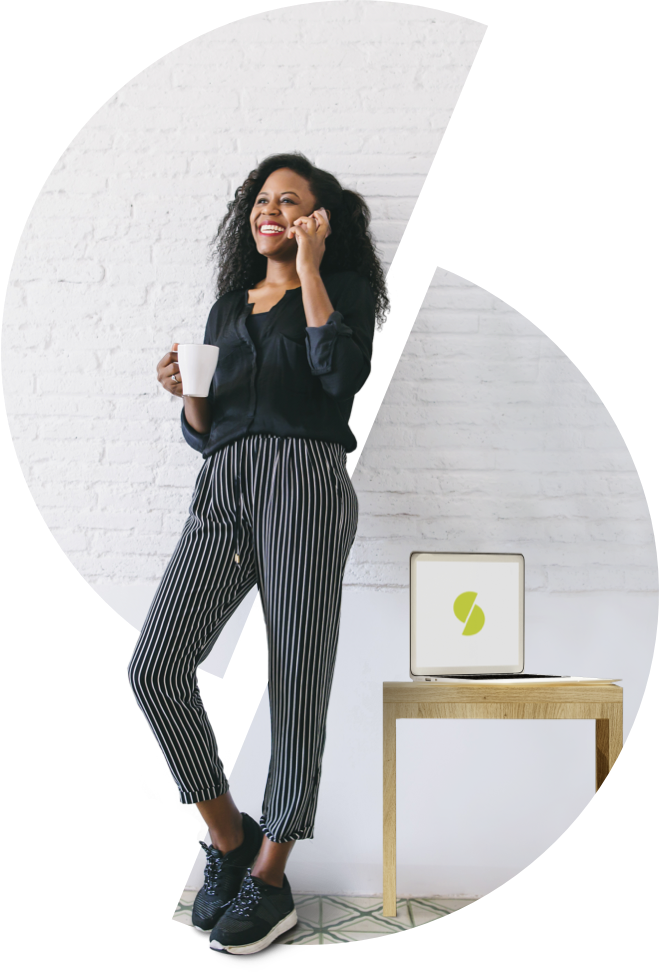 How It Works
Here's how Sophia works with your degree at Art Institute of Dallas.
01
Try Sophia for Free
Get started with a free trial and experience Sophia's smart, user-friendly courseroom. Sample as many of our college-level online courses as you'd like, get to know the instructors, and see if Sophia is right for you.
Tour the courseroom
Meet the instructors
Take the first quiz
Try a Course for Free
02
Become a Member
Save time and money earning your degree when you become a Sophia member. Our online and on-demand courses help you knock out your general education requirements fast and on your terms.
Gain unlimited access
30+ on-demand courses
Only $99 a month
See membership plans
Become a Member
03
Take Courses
Take one or many of our highly-rated courses. Complete all the required assessments with an overall score of 70% or above and go onto the next one.
Take as many (or as few) as you want
Go at your own pace
Courses are pass-fail
04
Transfer Credit
When you complete a course, Sophia will send you an email with instructions on ordering your official transcript.

Membership Plans & Pricing
Try any course for free and when you're ready, choose a membership plan to get unlimited access to 30+ courses.
1 Month
You want to work quickly through one or two courses.
$99
4 Months
You want to knock out several gen eds over a few months.
$299
Best deal
12 Months
You prefer to work through courses at a slower pace.
$599
Courses
Select from Sophia courses that fit your degree program at Art Institute of Dallas.
Need help finding the right options? Contact a Sophia Learning Coach.
1-800-341-0327
Sophia Course
AI Dallas Course
Sem Credits
Rating
Business

CU3103 Accounting
3

17287

Any Fundamentals of Business Course
3

21570

Program Elective
3

19540
English and Communication

Social Behavioral Science Elective
3

20228

ENGA104 Composition
3

9315

GE2084
3

4797

COM101 Oral Communications
3

3711

HUM101 Introduction to Humanities
3

23370
Humanities

Humanities Elective
3

3240

GE4014 Survey of World Religions
3

1777

GE2024 Art History I
3

22906

GE3004 Art History II
3

9043

PHLA211 Contemporary Moral Issues
3

19035
Math and Science

MAT100 College Mathematics
3

25774

GE3024 Environmental Science
3

16799

Math/Science Elective
3

26243

General Education Elective
3

19061

MAT102 Statistics
3

25754
Social Science

PSY101 Psychology
3

8242

SOC101 Sociology
3

2239

GE014 Perspectives in Global Economics
3

1099

Social Science Elective
3

561

HIS210 U.S. History I
3

20280

HIS211 U.S. History II
3

10067
Other Courses

PSYA100 Metacognition and Learning Strategies
3

13690
Other Sophia Courses
Art Institute of Dallas has not formally confirmed credit transfer for these courses. Please contact the school for approval.
Sophia Course
Category
Credits
Rating

Business
3

481

Business
3

5343

Math
4

735

Career Success
3

64

Humanities
3

145

Career Success
1

38378

English and Communication
3

3748

Math
2

4443

Science
1

6

Career Success
1

1352

Career Success
1

141

Science
3

1043

Science
1

30

Math
3

2536

Computer Science and IT
3

130

Science
3

1407

Computer Science and IT
3

301

Computer Science and IT
3

1345

Computer Science and IT
3

7258

Business
3

3211

Math
3

46

Business
3

10641

Business
3

2175

Language
3

557

Language
3

55

Career Success
1

17034

Social Science
3

771

English and Communication
3

9166

Career Success
3

133

Career Success
3

282
The Sophia Experience
А different way to learn. A smarter path to success.
When you complete a course the credits transfer directly to Art Institute of Dallas.
Complimentary Learning Coach support is here for you by phone, email, or chat.
Knock out your general education requirements on your terms. Go at your own pace, whether from your laptop, tablet or phone.
Reviews
Our students love the freedom, flexibility and support we offer. See what they're saying about Sophia's courses.